Women in Conservation
Audubon Texas Names 2022 Terry Hershey Award Honorees
Press Release January 20, 2022
Audubon Texas Names 2022 Terry Hershey Award Honorees Betty Bueché and Jeanette Honermann recognized for lasting impact on conservation across Texas.
Enjoy these videos about the 2022 Terry Hershey Award Honorees:
(January 20, 2022) – Audubon Texas is proud to announce the 2022 Terry Hershey Texas Women in Conservation Award recipients. The Women in Conservation Program debuted in 2015 to honor the role that Texas women have played in conservation and to inspire the next generation of female conservationists. The Legacy Award will be presented to Betty Bueché and the Impact Award will be presented to Jeanette Honermann, both of San Antonio Texas, at the annual luncheon in April. These women have spent decades protecting and preserving public lands and open space to benefit our natural world supporting critical wildlife habitat, and working to gain equitable public access to these spaces for health and recreation benefits for their communities.
"Women have always played an important role in conservation in Texas," according to Lisa Gonzalez, Vice President and Executive Director for Audubon Texas. "These honorees both have been a quiet force behind the scenes, as well as prominent public leaders bringing lasting community change. We are fortunate to be able to recognize two San Antonians who have been allies and mentors in the conservation movement, walking not only behind us in support, but walking alongside us to uplift and champion the betterment of our natural spaces for future generations."
Betty Bueché has spent most of her life preserving and conserving the shared natural areas in San Antonio. She has served as the first female Park Superintendent with Texas Parks and Wildlife and as founding Director of Los Compadres, now known as Mission Heritage Partners, in support of the four federally-managed Mission sites. Betty retired in December 2021 where she most-recently served as the Bexar Heritage & Parks Director. In her roles at the County, Betty often worked quietly behind the scenes guiding community development, but always with an eye for connecting projects back to the local history and natural heritage. Betty was the County lead for three years of San Antonio's Tricentennial celebration - balancing the needs, interests, and resources of dozens of public and private partners. She led the planning for the Bexar County Courthouse renovations which was recognized as a model for historic preservation. She also helped guide an intricate process for stakeholders in securing the U.N. World Heritage designation for the San Antonio Missions and the Alamo. And with gusto, Betty embarked upon the creation of an opera celebrating San Pedro Creek, one of the main waterways in San Antonio, where wildlife and people have gathered for thousands of years. Among the many projects led by Betty, 23 awards from local and statewide organizations have been conferred. In 2020, Bueché was recognized by the Texas Historical Commission with a lifetime achievement award.
Jeanette Honermann has nearly 30 years of public sector and nonprofit board leadership experience. In her current role at REI, she serves as Community Outreach and Government Relations as well as the Community Advocacy and Impact Learning and Development Chair for REI's BIPOC Inclusion Network. Jeanette has spent many years uplifting marginalized communities across San Antonio and beyond. She is a passionate community builder working to create a broader, more inclusive conservation and outdoor recreation community. Honermann is well-known for her community involvement. She has served the City of San Antonio on multiple Mayoral and City Bond committees, and supports several community organizations including Latino Outdoors, Black Outside and National Parks Conservation Association. In both her professional and personal endeavors, she is passionate about the relationship between wellness and nature and is a certified meditation instructor. Jeanette believes nature is a right for individuals, and works to make public lands, green schoolyards, and urban trails accessible where people live.
The Texas Women in Conservation Award honors life-long conservationist, Terry Hershey. Her work and passion led her to be known by former President George H. W. Bush as a "force of nature." She is most known for her work on Buffalo Bayou in Houston, Texas, development of conservation easements, and her far-reaching impacts on greenway recreation across Texas. Mrs. Hershey was a former member of the Texas Parks and Wildlife Commission and a founding board member of Buffalo Bayou Preservation Association, Houston Audubon Society, Lady Bird Johnson Wildflower Research Center, The Park People, and Urban Harvest. She was also a past board member for Audubon Texas, the National Audubon Society, National Recreation and Park Association, and The Trust for Public Land. Proceeds from the event support conservation education, notably Audubon's Conservation Leaders Program for Young Women, which provides opportunities for high school students to become more involved in environmental science.
How you can help, right now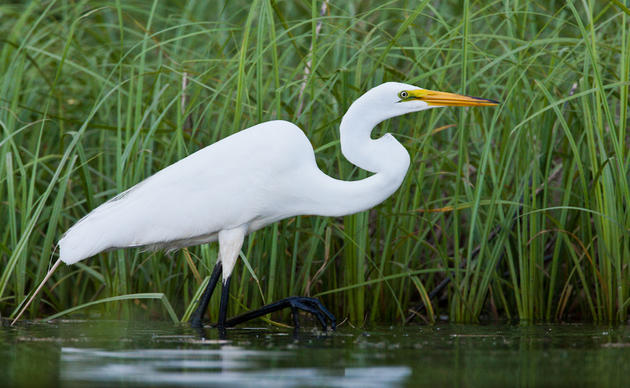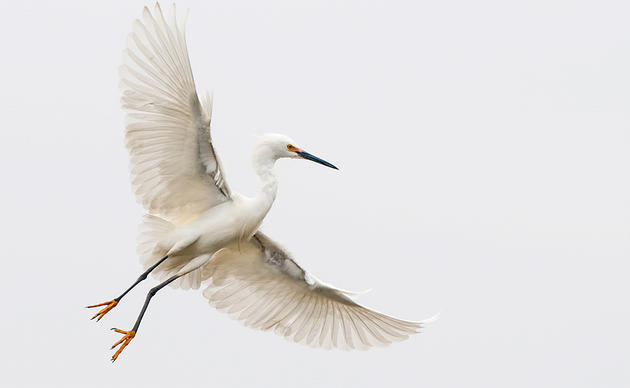 Subscribe to Our Newsletter
Subscribe to our newsletter for updates about Audubon Texas's conservation work, and news about our activities and local events.