Bird Walks
Guided Bird Walk
Saturday, June 03, 2023
8:30am - 9:30am Central Cedar Hill, Texas
Location Details
Dogwood Canyon Audubon Center
1206 W FM1382, Cedar Hill, 75104, TX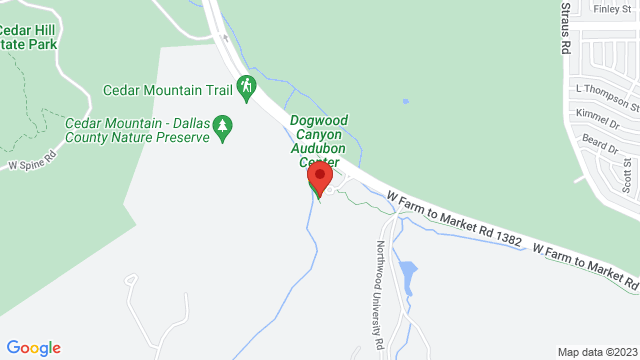 Join us for a morning guided Bird Walk!
We will meet at the Visitor Center and take a 1 hour hike, identifying different species of birds by sight and by ear.
Please bring binoculars (we have some to borrow if needed), comfortable footwear, and dress for the weather.
We are limiting this event to 20 people. RSVP recommended and donations appreciated.
This walk will be led by experienced birder Jocelyn Womack.