Women in Conservation
2020 Terry Hershey Award Honorees
Congratulations to Anne Brown, Janette Monear, Julie Shackelford, and Gail Thomas
AUSTIN, Texas (Dec. 16, 2019; updated March 25, 2020) – Audubon Texas today released the names of the winners of the annual Women in Conservation Awards, who will be honored on October 28, 2020 at the Virtual Texas Women in Conservation event.
Winners include:
Anne Brown, Texas Parks and Wildlife Foundation
Anne has forged a path in the conservation nonprofit world in Texas for nearly two decades, and has raised more than $125 million for transformational conservation projects and programs in all corners of the state along the way. She is an innovative leader, a fundraising powerhouse and a consummate conservationist.
From 2012 to June 2019, Anne served as Executive Director of the Texas Parks and Wildlife Foundation (TPWF). In 2014, TPWF launched Keeping It Wild – The Campaign for Texas. Among the most prominent projects undertaken by the campaign was the acquisition of the 17,351-acre Powderhorn Ranch in 2014, which will forever conserve a spectacular piece of property that is one of the largest remaining tracts of unspoiled coastal prairie in the state, protecting a host of wildlife species, including the endangered Whooping Crane.
Prior to joining TPWF, Anne had more than a decade-long career with the National Audubon Society including serving as Texas State Executive Director for Audubon, helping establish the state program, resulting in creation of three community-based Audubon Centers in San Antonio, Cedar Hill and Dallas. Those three projects were part of Audubon's first Texas capital campaign, which raised more than $25M. She also served as Director of Strategic Initiatives.

In June 2019, Brown joined the Friedkin Group in Houston, where she is leading the company's global conservation efforts, with a focus on Tanzania.

Janette Monear, Texas Trees Foundation
As President and CEO of the Texas Trees Foundation, Janette is dedicated to creating livable and resilient communities through the use of trees, green infrastructure and sustainable design. She began her career in advertising and promotion for a large bank and quickly transferred her skills to promote and advance urban forestry for the University of Minnesota, which led her to the nonprofit sector. Janette is a pioneer in urban forestry. "Economic development in the absence of environmental integrity is not sustainable" is her mantra, connecting people to the land and creating that "sense of place" where all people thrive is her mission.
Her skills were instrumental in helping develop the Saint John's University Arboretum and other national and local urban forestry organizations. She co-produced, wrote the narration, and edited the PBS documentary Spirit of the Trees. This two-time Telly Award winning series weaves together native voices, art and music from 40 indigenous tribes and nations from throughout the U.S. She has published several training and professional manuals; her award-winning guidebook, City Trees Sustainability Guidelines and Best Practices, positioned trees as a capital asset and part of a community's infrastructure.
Born in 1947 in Cedar Rapids, Iowa, Janette spent most of her youth exploring nature at Beaver Park. Through her parents, who were nature enthusiasts, Janette was encouraged to observe the interconnectedness and interdependence of our natural ecosystems, opening her to a world of wonder. Her work to connect children with nature and leaving our world a better place is a legacy she believes we can and should all invest in.

Julie Shackelford, The Conservation Fund
Conserving land, whether in public or private ownership, has been a passion for Julie since college, when a study-abroad trip to Australia focusing on national parks opened her eyes to a career path she never knew was a possibility. For nearly 25 years, she has focused her career on protecting land. She is motivated by knowing that a place will be here forever because she had a hand in protecting it.
Shackelford came to Texas after pursuing a Master's Degree from the School of Forestry and Environmental Studies at Duke University. She became the first State Wetlands Planner with the Texas Parks and Wildlife Department. In that role, she organized representatives of government, conservation, agriculture and business to create the Texas Wetlands Conservation Plan.
In 1999, Shackelford founded the Texas regional office of the American Farmland Trust. There, she built the case for farm and ranchland protection by documenting the impacts of rural lands fragmentation on agriculture and wildlife. Her efforts paved the way for the passage of legislation in 2005 to establish the Texas Farm and Ranch Land Conservation Program, the state's first purchase of development rights program.
Since 2004, Shackelford has served as the Texas Programs Director at The Conservation Fund, where she has focused on protecting, through acquisition and conservation easements, some of Texas' most iconic landscapes. In that role, she has raised over $70 million from public and private sources to permanently conserve 69,000 acres of land.
In East Texas, she established one of the first designated Paddling Trails along the Neches River, and she has worked with Angelina County to highlight and promote the county's natural assets through the development of hiking and biking trail maps.
When she's not working, Julie loves birdwatching with her husband and family, hiking, camping, and wildscaping her backyard, which is full of native plants that attract pollinators and other wildlife.

Gail Thomas, Trinity River Corridor Project
Gail's life work has been bringing renewal and nature back into the life of the city, concentrating for the past two decades on Dallas' Trinity River Corridor Project and helping to raise $105 million for projects along the Trinity River.
Her 2017 retirement announcement came on the heels of Annette Simmons donating $50 million in honor of her late husband, Harold Simmons, to help create the Trinity River Park.
Gail's work with the city began long before, serving as Director of the Center for Civic Leadership at the University of Dallas and as Founder and Director of the Dallas Institute of Humanities and Culture. She has organized more than 40 conferences on the making of good cities and, serving under Mayors Annette Strauss and Steve Miller, created a park in the center of the city — Pegasus Plaza.
In 2002, Mayor Laura Miller and Mary Suhm asked Thomas to create an entity to make the Trinity River an asset for the people of the Dallas region. She created The Trinity Trust, which raised awareness of the value of having a river flowing through the center of the city and initiated funds to develop projects that included two Santiago Calatrava Bridges – the Margaret Hunt Hill Bridge and the Margaret McDermott Bridge. The project also converted a vehicular bridge (the Continental Bridge) to one for pedestrians and civic events — the Ron Kirk Bridge. The Trinity Trust created the Trinity Center within the Design District to encourage hiking, biking, horseback riding, paddling and canoeing along the river and to offer lectures and events highlighting the Great Trinity Forest. The Trinity Trust continues today as the Trinity Park Conservancy and is focused currently on the creation of the Harold Simmons Park.
In addition, Thomas helped create the Dallas CityDesign Studio, which aims to inspire, design and create urban planning practices for the Trinity River and its surrounding areas. She also continues her work with the Dallas Institute of Humanities and Culture.
How you can help, right now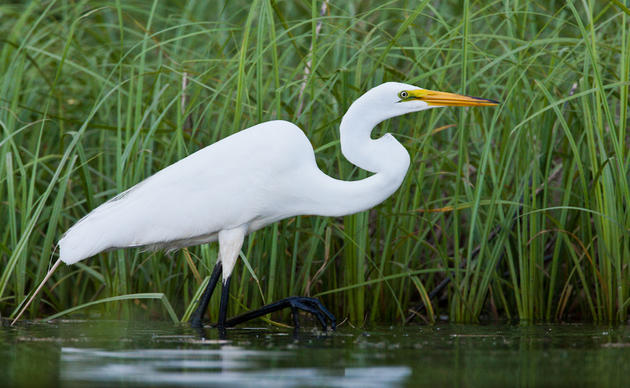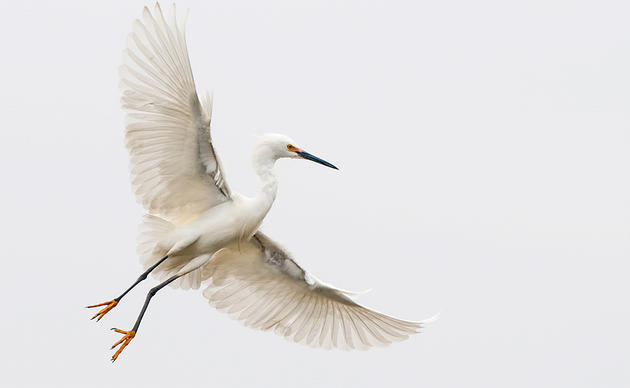 Subscribe to Our Newsletter
Subscribe to our newsletter for updates about Audubon Texas's conservation work, and news about our activities and local events.