Women in Conservation
2019 Terry Hershey Award Honorees
Congratulations to Valarie Bristol, Carolyn Chipman Evans, Susan Kaderka, and Dianne Wassenich
Honorable Valarie Bristol, Conservationist
As a Travis County Commissioner, Valarie's proudest achievement was her work as the main conservationist for the Balcones Canyonlands Conservation Plan. This Habitat Conservation Plan was authorized under the Endangered Species Act to protect two endangered species, the Golden-cheeked Warbler and the Black-capped Vireo. This large community project took over six years to put in place. She listened carefully to many options, then championed a finance plan that allowed for mitigation properties to be purchased through a tax increment system. The innovative plan was the first multi-species habitat conservation plan in the United States and became a national model. Today the plan is almost complete with 30,000 acres conserved. Valarie continued her land conservation work with the Trust for Public Land and later with the Nature Conservancy. After retirement, she dedicated time to Travis Audubon and led efforts to add land to one preserve and endow another.
Carolyn Chipman Evans, Cibolo Nature Center
As the founding director of the Cibolo Nature Center & Farm (CNC&F), Carolyn has made nature her life's work. She has a deep love for the Cibolo that her great, great, great grandparents settled on in the 1850's. Her work began with a handful of friends cleaning up the creek, marshland and prairie. They became the "Friends of the Cibolo Wilderness" and for 30 years Carolyn has worked to build community, inspire care and create positive action for the environment.
Currently, the CNC&F's conservation includes developing the adjacent historic 60-acre Herff Farm into a Center for Sustainable Living to further connect the Hill Country community to its past, present, and future through nature. Plans for expanding the Nature School Preschool to be built on the Herff Farm are underway. The Friends of the Cibolo Wilderness has grown from a handful of caring citizens to over 30,000 volunteer hours and over 100,000 visitors a year. The Cibolo Nature Center & Farm has become a national model.
Susan Kaderka, National Wildlife Federation
As Regional Executive Director of the National Wildlife Federation's South Central Region since 1999, Kaderka has developed and launched programs to protect instream flows and coastal waters in Texas, restore Louisiana's coastal wetlands, advance Gulf Coast restoration, expand environmental education in schools, and help recover monarch butterfly populations.
Dianne Wassenich, San Marcos River Foundation
In the 33 years since joining the San Marcos River Foundation (SMRF)—first as a volunteer, then as a board member and now as executive director—Dianne has done just about every kind of work possible to protect the river, clean it, advocate for it, and improve the habitat for the endangered species. In recent years, SMRF has focused on permanent land conservation to keep the river flowing and clear by preserving recharge zone lands above the San Marcos Springs. Major progress includes a 210-acre ranch preserved with a conservation easement, a 250-acre ranch purchased and then sold to the city of San Marcos for water quality protection of major recharge features, and a 75-acre ranch purchased and now being surveyed for a conservation easement. In addition, 31 acres of riverside land, including a half-mile of San Marcos River frontage and a half-mile of spring-fed creek frontage immediately adjoining IH 35, was donated to SMRF last December and many volunteers have worked to clean out debris in the river and creek from the 2015 floods, plus care for the heritage trees on the property. SMRF has become a land trust and will apply for accreditation in 2019.
Proceeds from the Texas Women in Conservation Luncheon, featuring the Terry Hershey Awards, support both Audubon's Conservation Leaders Program for Young Women, which provides opportunities for girls to become more involved in environmental science, and Travis Audubon Society's education and conservation initiatives.
How you can help, right now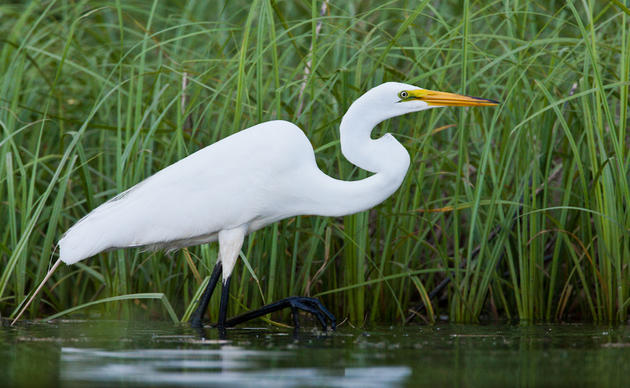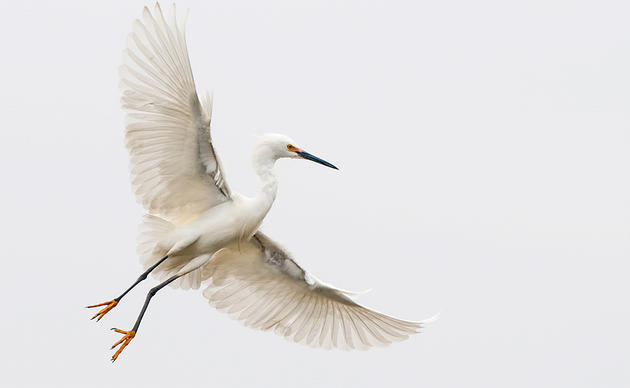 Subscribe to Our Newsletter
Subscribe to our newsletter for updates about Audubon Texas's conservation work, and news about our activities and local events.