Women in Conservation
2018 Terry Hershey Award Honorees
Congratulations to Claire Peterson Caudill, Linda Shead and Maxine Johnston.
Claire Peterson Caudill
Claire's tireless dedication to the preservation, restoration and conservation of our natural world can be seen all around us in the parks and bayous in the Houston area.
Claire became one of the founding board members of the Buffalo Bayou Coalition, a grassroots citizens' organization established to bring attention and restoration efforts to Buffalo Bayou. Claire served for 28 years on the Board of the Bayou Preservation Association, which was founded by Terry Hershey in a successful effort to stop the channelization of Buffalo Bayou.
For eleven years Claire was also an active board member of the Buffalo Bayou Partnership which focused on revitalizing Buffalo Bayou to ensure that one of Houston's most significant natural resources will be appreciated for generations to come.
As a 25-year member of The Garden Club of Houston, Claire served as Conservation Chairman, but soon moved to the national stage and served on The Garden Club of America Conservation Committee as the Vice Chairman for Water/Wetland and for Oceans. She also held the position of Vice Chairman for the National Affairs and Legislation Committee.
Claire is a lifelong and skilled birder who has a natural affinity for protecting habitat and waterways that affect wildlife. She has been working to improve the Hogg Bird Sanctuary. This neglected area is the site of a regular Houston Audubon monthly bird count. She has brought together a coalition of groups to develop a conservation plan that addresses removing invasive plants and planting native plants to improve the wildlife habitat.
What stands out about Claire is her quiet, knowledgeable determination and friendly demeanor. She is articulate and makes an excellent spokesperson for environmental issues. Claire Peterson Caudill is an inspiration to all who know her.
Linda Shead
As a leader, Linda has directed nonprofit conservation organizations while also aiding and influencing other conservation organizations in the community. During her leadership at the Galveston Bay Foundation, Linda implemented programs that led to regional, state and national recognition.
As a program director for The Trust for Public Land (TPL), Linda planned and implemented the Saving Our Coastal Heritage Program and the Southeast Texas Program, which assisted local governments in increasing land conservation and public access to Galveston Bay and its tributaries in the Houston-Galveston area.
Linda introduced TPL's "Greenprinting" process to Texas – a process that helps communities make informed decisions about how to grow while preserving character, opportunities for recreation, clean water, environmental benefits, and quality of life. This resulted in hundreds of acres of additional conservation lands.
Her work with Bayou Preservation Association through the years on leading a new strategic plan and on identifying and implementing a comprehensive, volunteer-led scientific water quality monitoring team has had a significant impact, and resulted in the conservation, restoration, and enhancement of thousands of acres in Texas for the benefit of the community.
Linda's passion for conservation and Texas is unparalleled. She has worked tirelessly for more than 30 years on land conservation and public access and education projects. Her profound and continuing love of our environment and her passion for saving today's beauty for tomorrow's Texans, will help ensure that parts of our community remain forever.
Maxine Johnston
Maxine Johnston, a true pioneer in conservation, has been dubbed "Godmother of the Big Thicket." Maxine's lifelong advocacy for protecting the Big Thicket has, along with other achievements, resulted in the creation and expansion of the Big Thicket National Preserve, a jewel of the National Park System.
The Big Thicket region of Texas is one of the most biologically diverse places on earth, one steeped in the history of early Texas. Thanks to Maxine's tireless advocacy, 112,000 acres of the Big Thicket's beautiful native habitat is conserved forever.
Maxine's enduring fascination and love for the Big Thicket began as a high school student in the 1940's when she wrote a paper on the folklore of the Thicket. That paper led to a lifelong commitment to preserving the biodiversity and history of the Big Thicket. Maxine's endless perseverance continues today, at age 88.
Maxine and her colleagues built a broad coalition of people pressing for federal legislation to create a national park. In October, 1974, President Gerald Ford signed PL 94-439 to establish the Big Thicket National Preserve (BTNP), the first-ever National Preserve in the National Park System.
Maxine's passion for the Big Thicket has resulted in the creation of a unique archive at Lamar University documenting many aspects of the Big Thicket, including the industries of the region, its folklore, and its place in Texas history, with a special emphasis on documenting the long history of preservation efforts for this special region.
How you can help, right now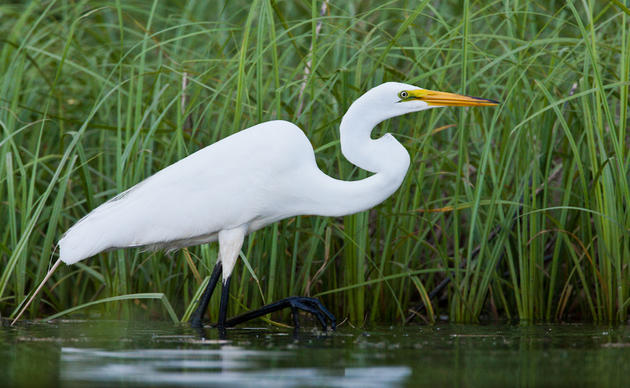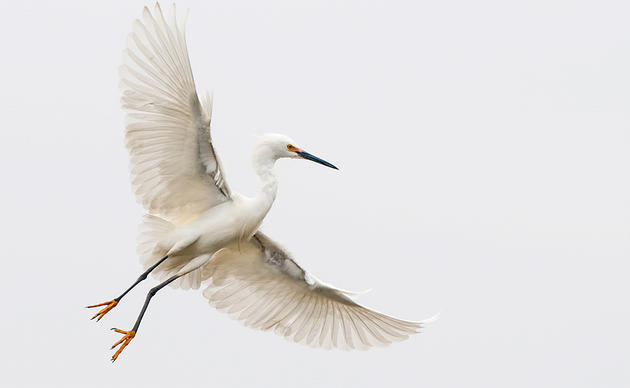 Subscribe to Our Newsletter
Subscribe to our newsletter for updates about Audubon Texas's conservation work, and news about our activities and local events.