Women in Conservation
2016 Terry Hershey Award Honorees
Congratulations to Janice Bezanson, Deborah Clark, Ann Hamilton, and Marty Leonard
Janice Bezanson
Executive Director, Texas Conservation Alliance
For more than 30 years, Janice Bezanson has been at the forefront of Texas conservation efforts, and her leadership has led to the protection of hundreds of thousands of acres of wildlife habitat. She has been executive director of the Texas Conservation Alliance since 1998, and her wide-ranging efforts have contributed to the creation of national wildlife refuges, the designation of five wilderness areas in Texas' national forests, and more ecosystem-based management of public lands. She has built support for public parks and refuges that together protect more than 100,000 acres of land. Bezanson is a recognized leader in opposing unnecessary reservoir projects and promoting municipal water recycling and other low-impact water supply options. The hallmark of her career has been organizing coalitions of often non-traditional allies to accomplish a broad spectrum of conservation successes. Her conservation activities span an equally broad range: lobbying Congress, recruiting volunteers, raising funds and mentoring other conservation organizations. She has served on advisory boards for Texas Parks and Wildlife Department and the U.S. Fish and Wildlife Service, and on the board of directors of American Lands Alliance, the State Environmental Leadership Program, Texas Land Conservancy, and the Conservation History Association of Texas. Among her many accolades, Bezanson has been a recipient of the prestigious Chevron Conservation Award.
Deborah Clark
Conservationist & Partner, Birdwell & Clark Ranch
Deborah Clark epitomizes the spirit of conservation through her tireless efforts to use and promote holistic ranch management techniques. While supporting a more profitable cattle ranching operation, holistic management produces protection from drought, improved wildlife habitat, cleaner water and a healthier environment. Over the past decade, Clark and her husband Emry Birdwell have implemented holistic management on their 14,000 acre North Texas ranch in Clay County. They were honored as the inaugural winner of the University of North Texas Quail Keystone Ranch Award in 2014 due to an unprecedented 452 percent increase in bobwhite quail populations. This remarkable increase can be attributed to continued improvement in habitat by rotating cattle grazing around the needs of quail, which was bolstered with timely rainfall. Clark is involved with several organizations that support land and wildlife conservation. She is a director for the Texas Wildlife Association and the Cattle Raisers Association, and she is enrolled in the Holistic Management Certified Educator program. She has been a director of the Texas Wildlife Association's Bobwhite Brigade and has served as chair of the Texas Parks and Wildlife Department Upland Game Bird Advisory Council. The holistic high-density grazing management practices implemented by Clark and her husband provide a living example of putting conservation practices to work to benefit the land and the wildlife of Texas.
Ann Hamilton
Conservationist
Ann Hamilton has dedicated her entire career to conservation, conservation philanthropy and conservation partnerships that have enhanced the parks and wildlife of Texas. She served as senior grant officer for the Houston Endowment for many years and was one of the first significant philanthropic professionals in Texas to engage in the environment. In 1997, she co-founded the Texas Environmental Grant Makers Association to coordinate and maximize efforts among like-minded organizations. She has been involved in leadership positions with numerous conservation organizations including The Park People, the Houston Park Board, and the State Park Advisory Board. Since she retired in 2009, Hamilton has concentrated her non-profit volunteer efforts primarily on land and water conservation. She serves as the president of Cullinan Park Conservancy, an advocacy group formed in 2010, to protect and enhance the natural beauty of a 754-acre park in Fort Bend County, Texas. In 2010, she was elected to the board of directors of the International Crane Foundation, where she serves on the development committee. She is also a board member of The Aransas Project, an alliance of citizens, organizations, businesses and municipalities who are fighting for responsible water management of the Guadalupe River Basin to ensure freshwater inflows to protect and enhance the wintering grounds for endangered whooping cranes.
Marty Leonard
Board Member, Fort Worth Nature Center & Tarrant Regional Water District
Marty Leonard is a philanthropist for many worthwhile causes, especially those related to nature and the environment. She is a major benefactor of the Fort Worth Nature Center and Refuge, the Great Plains Restoration Council, The Nature Conservancy, and both the National and Texas Audubon Societies. She was a leading donor in the campaign to construct the Dogwood Canyon Audubon Center in Cedar Hill. The Marty Leonard Nature Explore Playground honors her contribution to the Lena Pope Early Learning Center. Leonard is also an ardent supporter of water conservation. She ran for the Tarrant Regional Water District board of directors in 2006 and was recently re-elected to her third four-year term. During her tenure on the board, she successfully advocated to increase Tarrant Regional Water District's conservation budget from $100,000 to $1.5 million. In 2004, she founded the Fort Worth Nature Center and Refuge Conservancy and was president until 2011 when the group merged with the Friends of the Fort Worth Nature Center and Refuge, Inc. After the merger, she became the president-elect of the friends group, was elected president in 2013 and is currently serving her second year. During her tenure on both boards, the profile of the Nature Center has risen dramatically within the community and funding for major visitor amenities has been secured. Leonard is also a Cross Timbers Master Naturalist.
How you can help, right now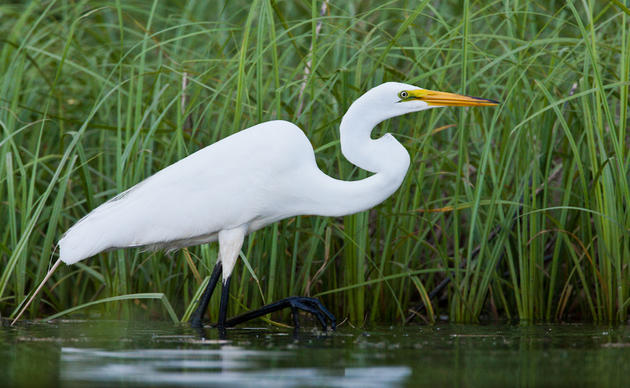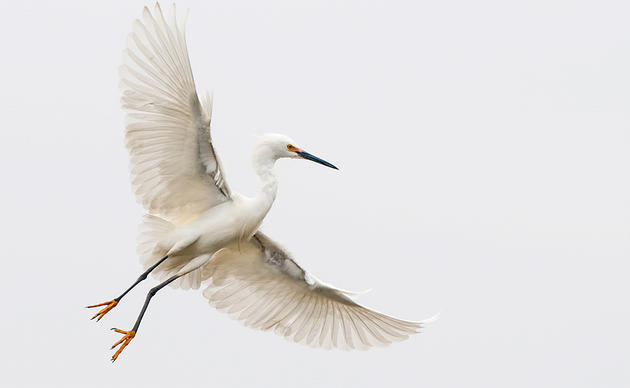 Subscribe to Our Newsletter
Subscribe to our newsletter for updates about Audubon Texas's conservation work, and news about our activities and local events.