Women in Conservation
Audubon's Conservation Leaders Program for Young Women
A year of career-focused conservation learning and service for high school girls.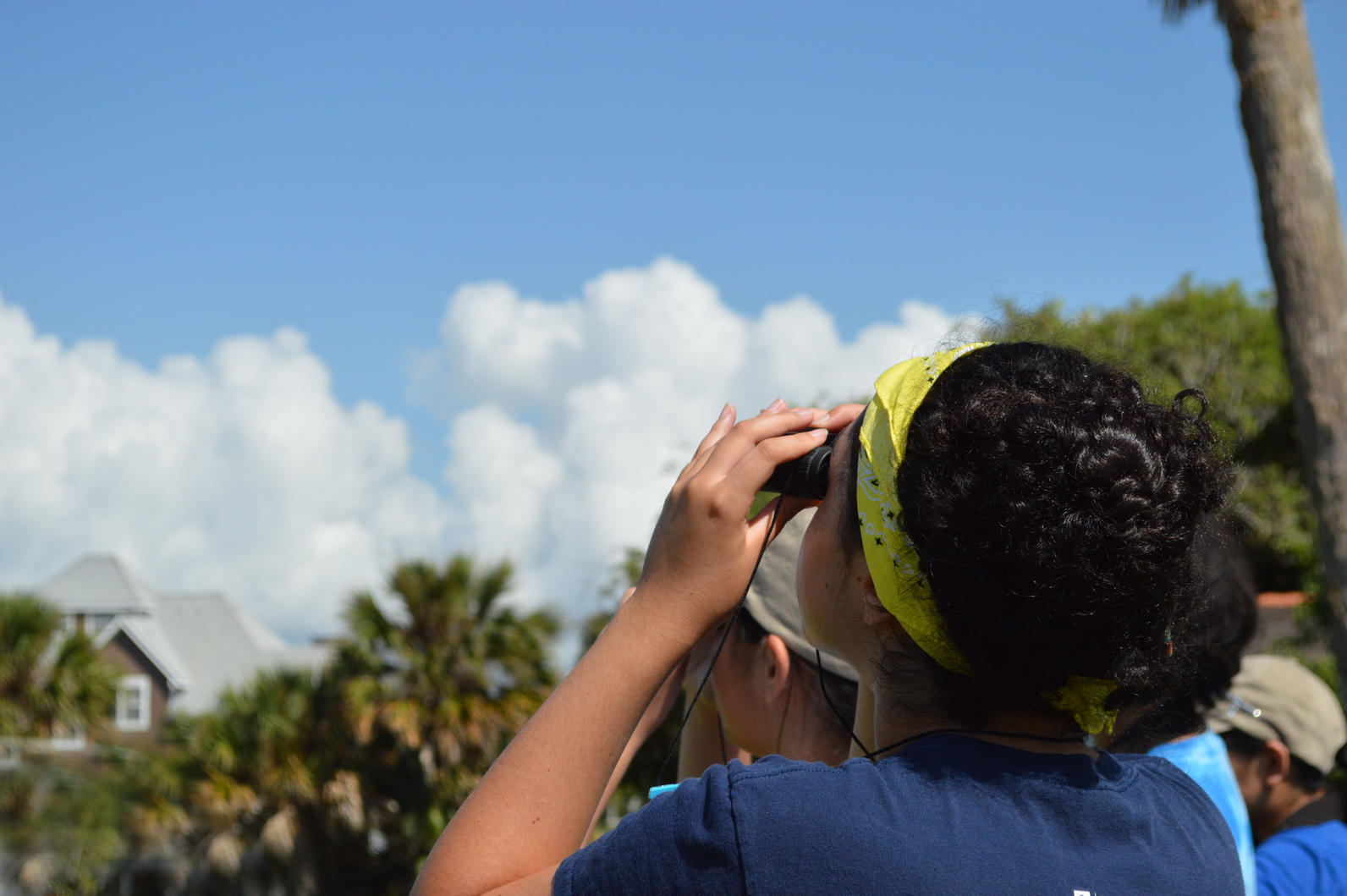 A part of the Texas Women in Conservation Program, Audubon's Conservation Leaders Program for Young Women is an exciting partnership between schools in the Young Women's Preparatory Network and Audubon Texas Centers, Audubon's TERN Community Science Program, and local Audubon Chapters.
Our aim is to enhance the student's life experiences with field trips that bring science to life outside of academia. Students meet with leading female scientists, explore Texas's diverse ecosystems, and learn about career paths within the student's hometowns. Participants can expect to do real-time conservation projects, and challenge themselves to excel at new skills like kayaking, birding, building campfires, etc. Throughout the program, students develop leadership and communication expertise that will help them to become leaders in their academic and personal careers once they complete the program.
It should be noted that a program encompassing such wide and engaging experiences would cost each participant more than $2000 over the course of the year. However, program costs and materials are 100% subsidized by Audubon's generous donors and grants. In return, participants are expected to bring sturdy shoes, come appropriately dressed, and bring a positive, enthusiastic attitude to each experience, especially the intensive camp portion.
Currently, Audubon is offering the program in Dallas, San Antonio, and Houston. Students selected for the program can expect to participate in 4-5 field trips dispersed throughout the school year, attend a career panel with local women in conservation, and finish the year with a 5-day, 4-night coastal camping trip at Goose Island State Park.
Field trip activities will include night hikes, learning about habitat management projects happening within Texas cities, participating in water quality testing or aquatic habitat management, kayaking through local water systems, and tours of wildlife rehabilitation centers. The activities for our campout vary from year to year but are always an experience of a lifetime. We incorporate some of Audubon's core community science standards, such as survey birds on active rookeries, coastal clean-ups, and Leave No Trace principals into each camp experience. Regardless of locations, students will be engaging in thought-provoking conversations, activities, and brief writing exercises to capture the experience for further reflection.
Learn to be the science-minded leader we need! CHECK BACK IN EARLY AUGUST TO APPLY FOR THE 2020-2021 SCHOOL YEAR!
Quotes & Photos from Audubon's Conservation Leaders Program for Young Women

Past Years

Audubon's Conservation Leaders Program for Young Women is a part of a greater effort to raise the stature of women's roles in conservation, support girls and younger women in environmental sciences, and engage women in important conservation issues in Texas. And it can't be done without your support.
How you can help, right now