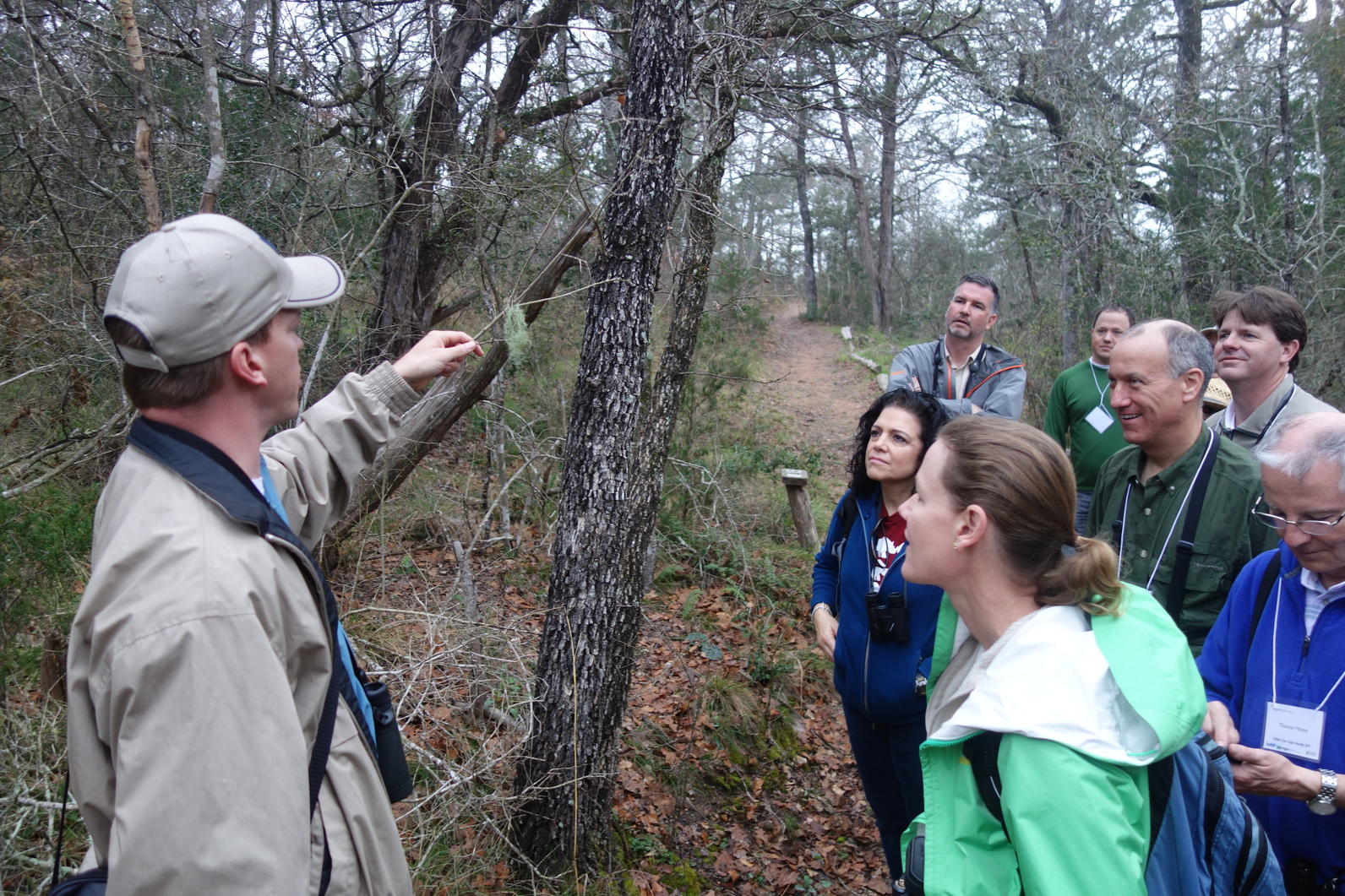 Every other year, on the "off" years of the National Audubon Convention, the different branches of Audubon in Texas and our partners meet for a day-and-a-half of exciting field trips, inspiring speakers, in-depth hands-on workshops and the camaraderie only Audubon can provide. Located in pristine Texas Hill Country habitat at McKinney Roughs Nature Park in Cedar Creek, TX (near Bastrop), attendees can join a guided birding walk or venture out on a hike down to the banks of the Colorado River.
Check back for information about the 2018 Texas Chapter Assembly.
About McKinney Roughs
McKinney Roughs is a 1,100 acre nature park where characteristics of four ecosystems – Post Oak Savannah, Blackland Prairie, East Texas Piney Woods, and a riparian zone ­– converge to create an unusual blend of natural resources. Located just 13 miles east of Austin-Bergstrom International Airport, McKinney Roughs is home to hundreds of plant and animal species living within the rolling box canyons, wildflower meadows and lazy river bends of the Texas Colorado River.
Accommodations
There are a variety of accommodation options available including on-site dormitories, camping/cabins at nearby parks (Bastrop State Park and Lake Bastrop Park - LCRA), nearby hotels, and the Lost Pines Hyatt Resort. All off-site accommodations are within a 5-8 mile radius of McKinney Roughs Nature Park.
Travel Scholarships
Travel scholarships may be available to chapter members who are traveling a distance greater than 150 miles and require financial assistance to attend.