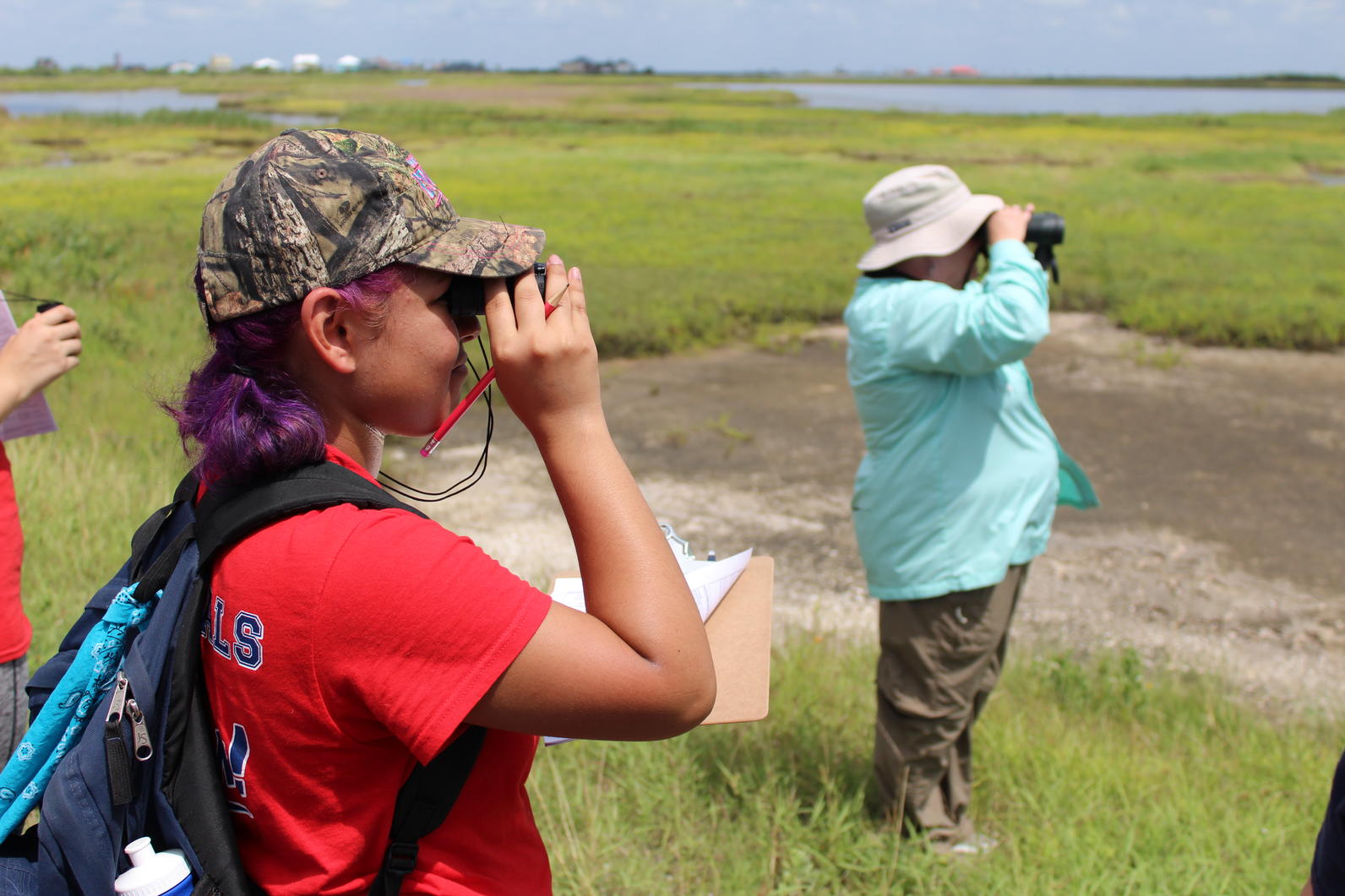 Colonial Waterbird Monitoring in Foraging Habitats
This training equips citizen scientists to venture out to the wetlands, bayous, bays, and open water systems near their communities to collect data on colonial waterbird species. This two hour data collection training program is also complimented with a two hour waterbird identification class, offering new birders a jump start on recognizing local birds.
Colonial Waterbird Monitoring in Rookery Habitats
This second tier of TERN training develops existing TERN citizen scientists to collect data on colonial waterbirds in delicate rookery habitats. This tier offers an additional training on rookery islands, identifying nesting habitats, nesting behaviors, along with specific training to avoid any disturbance while monitoring. Monitoring in Rookery Habitats may require a kayak or boat for most sites and initial guidance of Audubon staff, wardens, and partners is required. Monitoring is spring season only- February to August.
The data collected by TERN citizen scientists is utilized by Audubon biologists and partners who determine suitable feeding grounds and their approximation to nesting islands. An online database is currently within the beta stages which will receive and store this data electronically making the information accessible to researchers, partners, and interested parties.
If you'd like to sign up for a training or learn more contact TERN@audubon.org or call 281-339-7234.
How you can help, right now
Donate to Audubon
Help secure the future for birds at risk from climate change, habitat loss and other threats. Your support will power our science, education, advocacy and on-the-ground conservation efforts.