By Chloe Crumley, Audubon Texas Public Affairs and Engagement Manager
Bird City Texas partners share their thoughts...
Bird City Texas is a partner recognition program jointly managed by Audubon Texas and Texas Parks and Wildlife. In late October, more than 50 attendees representing 16 communities across Texas gathered in Bastrop for our first in-person Bird City Texas convening. Partners shared successes and barriers in participating, and explored ways we can support one another in our pursuit to protect birds and their habitat where people live, work, and recreate. Getting together was a chance to reinvigorate ourselves on why we pursue bird friendly spaces. Here's more about what our partners had to say about the program.
"I learned so much and was truly inspired. Experiences like those are energizing...meaningful and fun." said Julie Ann B. from Galveston Island Nature Tourism. Both certified and interested cities joined us to discuss how they can improve or implement Bird City actions in their city and become certified. "I think Denton will be able to achieve Bird City now," shared Karen B., Sustainability Engagement Specialist, Galveston. 
"We've already got great ideas and inspiration from the conversations and connections," added Gabriel D., Volunteer Manger, Houston Audubon. We hope those great ideas continue to spread and build places where birds thrive and people prosper, across Texas.  
"My head is still spinning from this week's event in Bastrop. I really enjoyed it on so many levels, outstanding job!! I'm going to meet with my city representative soon and go over what we need to do next and see where I fit in to this process. I got a lot of good ideas and direction, but it's going to have to be more than just me pushing this forward for Farmers Branch. All the other attendees were so helpful and encouraging, I'm motivated more than ever to keep this moving along," said Karen C., Farmers Branch.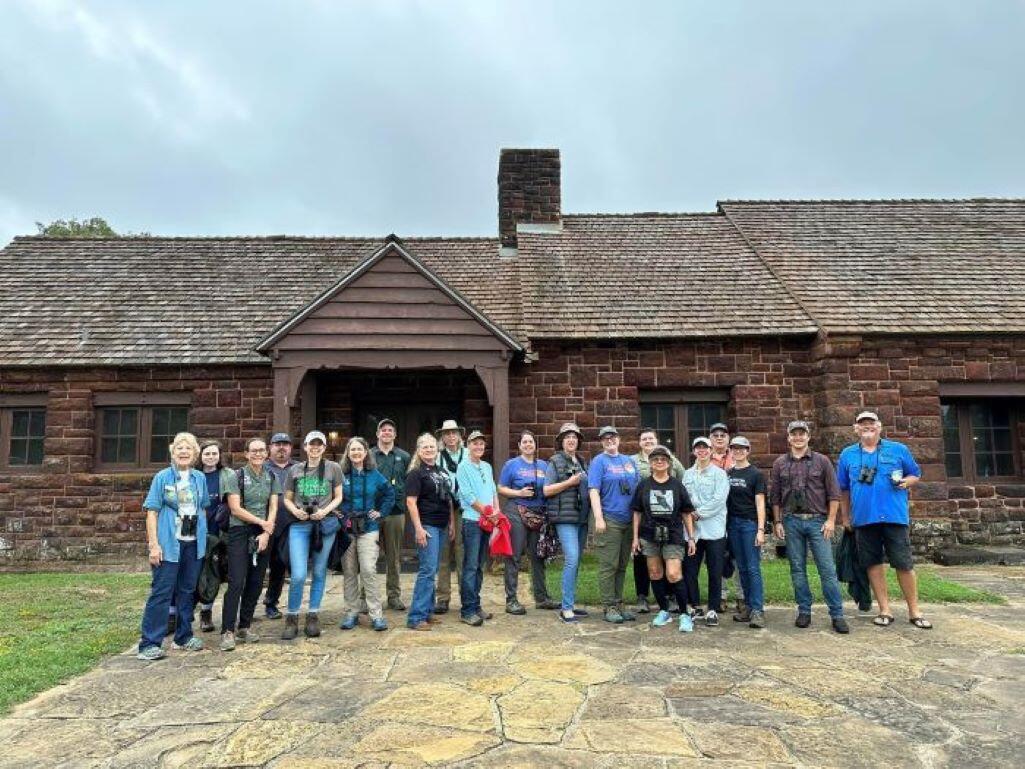 We are grateful to our 10 certified cities who shared their knowledge and accomplishments, such as providing bird-friendly design recommendations near a wetland in Port Aransas, connecting with a local brewery to create bird themed labels as a fundraiser in Galveston, and partnering with a golf course to implement integrated pest management principles and allow bird surveying in San Antonio. By sharing community practices, participating and interested communities can build upon their local initiatives to protect birds and the places they live. New Bird City Texas applications will be accepted beginning January 2024! We encourage all interest communities to apply. For more information, please visit our webpage or contact Chloe Crumley with Audubon Texas.