Community Science
Trinity Bird Count
A citizen science effort counting every bird species in and along the Trinity River in Dallas.
With 636 of the 957 bird species in North America, Texas has more bird species than any state in the union. Come enjoy the Trinity and help investigate the birds that live along the Trinity or that visit here during their migration. Since 2011, the Trinity Bird Count has been a partnership between the Trinity Commons Foundation, Trinity River Corridor Project, Strategic Community Solutions, and Audubon Texas (Trinity River Audubon Center), to collect information about critical Texas bird species.
To see all upcoming dates, visit our Google calendar.
Why Count Birds?
It's a great way to help the community and the environment, enjoy the outdoors, and gain scientific knowledge. The data collected gives bird conservation researchers critical information about key species, insights about birds and their habit, and helps to examine larger environmental issues.
Where We Count
The Trinity Bird Count focuses on the Trinity River and adjacent areas throughout the Dallas-Fort Worth metroplex. This corridor is divided into 17 areas along the Elm, West, East, and main forks of the Trinity River so teams can focus on particular habitats. When you register to participate, you can indicate the areas where you'd like to bird.
Participate with a Team
Teams will make trips to areas along the main branch of the Trinity River at least once a season. These trips are led and organized by team leaders and are open to all levels of experience - this is a great introduction to birding the Trinity River! If you're interested in leading Trinity Bird Counts in an area along the Elm Fork or West Fork please contact the project coordinator at audubontexas@audubon.org.
Participate On Your Own
We invite individuals or groups of birders who visit any of the areas at any time during the year to share their observations with the project. If you bird these areas, please be sure to report your results on eBird and "share" them with the Trinity Bird Count.
Download the Checklist
Ready to be a part of the Trinity Bird Count?
Step 1: Sign up for Emails
Step 2: RSVP to the team leader of a trip
Or bird on your own and submit your sightings to eBird and share them with Trinity Bird Count.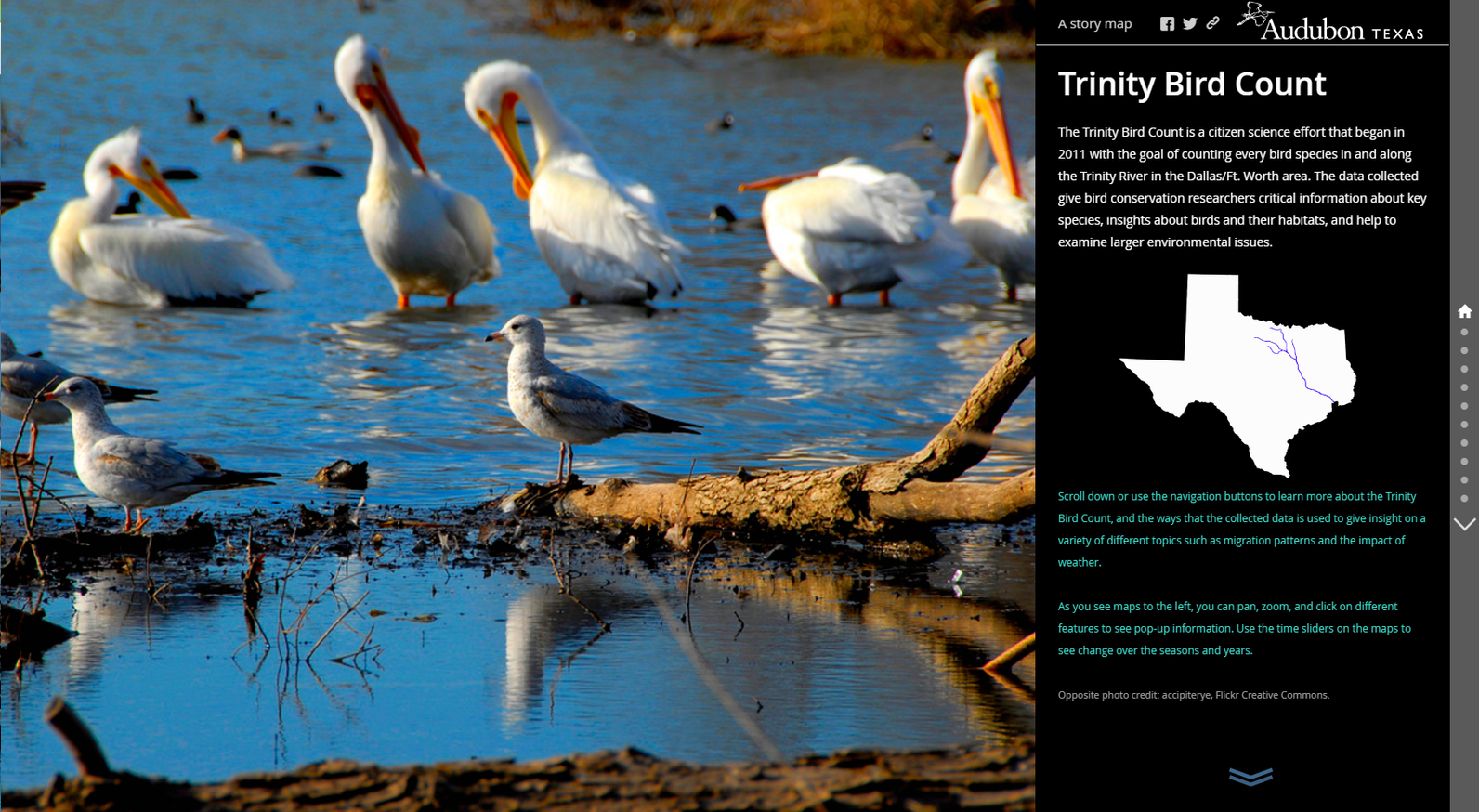 Birds of the Trinity River
How you can help, right now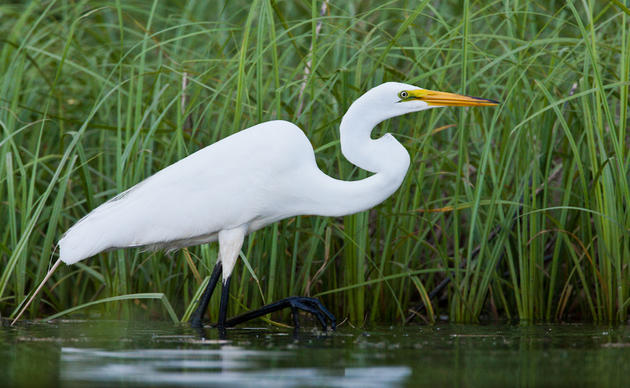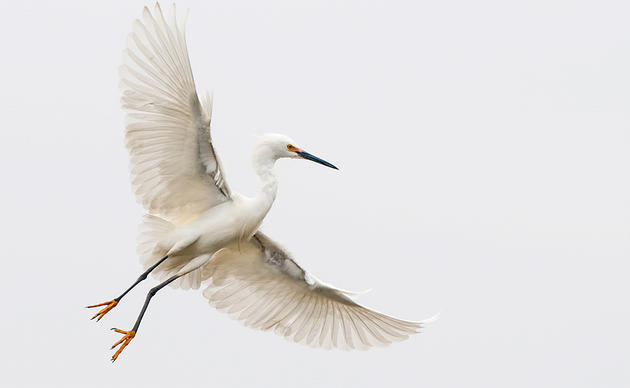 Subscribe to Our Newsletter
Subscribe to our newsletter for updates about Audubon Texas's conservation work, and news about our activities and local events.