Community Science
D-Bird
A citizen science effort to monitor bird collisions across the state.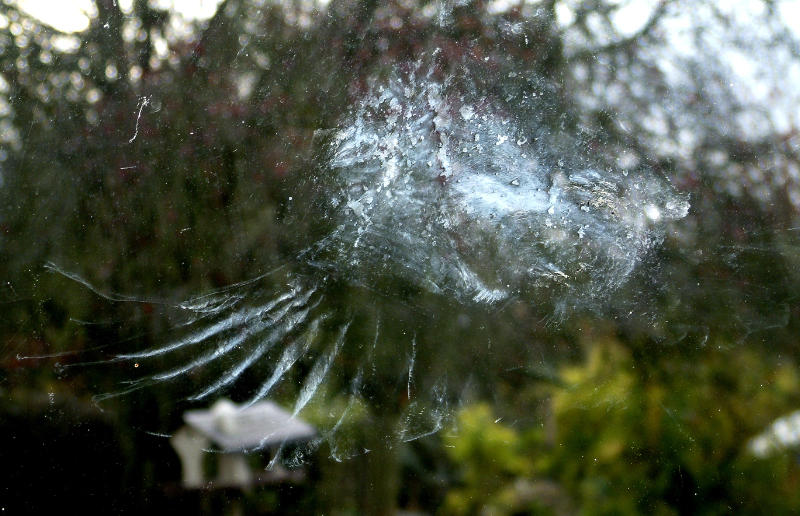 If you find a dead or injured bird, you can click here to submit a report through D-Bird.
As part of the Central Flyway, Texas provides habitat for 632 bird species and 98.5% of all North America's long-distance migrants; however, 85% of the state's human population is concentrated in increasingly large urban areas where birds face many threats. Building collisions are responsible for millions of bird deaths each year, and are the number two cause of human-related bird mortality. Data collected through citizen science programs, such as D-Bird, can be used to gain a better understanding of bird collisions in urban areas.
Created by New York City Audubon in 2014, D-Bird is an online crowd-sourcing collection tool that provides a simple way for the public to report any dead or injured birds they come across. D-bird reports will be analyzed and integrated into further research regarding bird safety in urban areas, particularly the causes of collisions and the best ways to prevent them.
If you find a dead or injured bird, fill out the short report at d-bird.org/tx to join this citizen science effort. You can access D-Bird on either a computer or a mobile device. If you find an injured bird, contact a local rehabilitation center – contact information can be found here. To learn more about building collisions and what you can do to prevent them, visit our bird-friendly buildings page.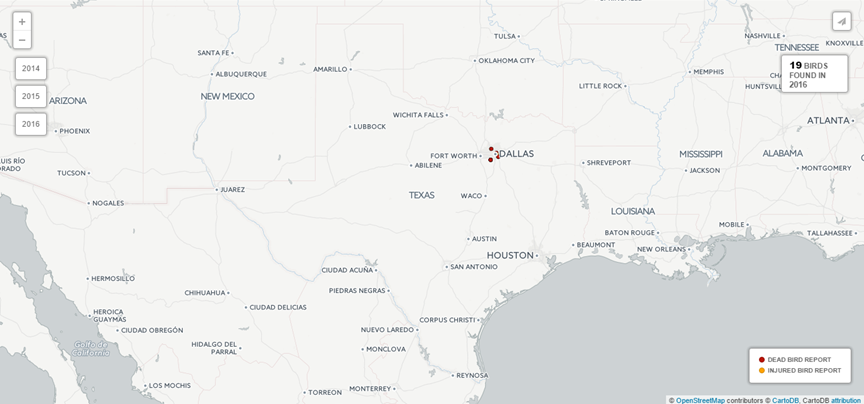 How you can help, right now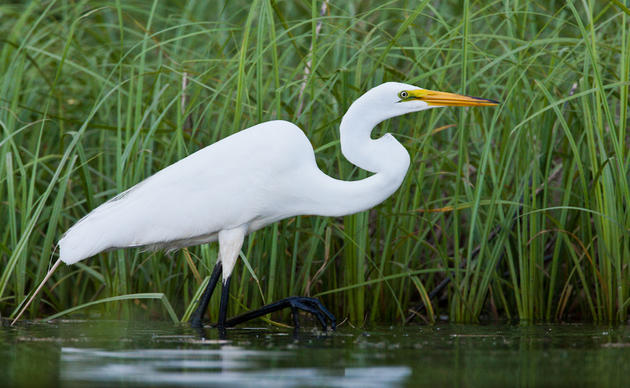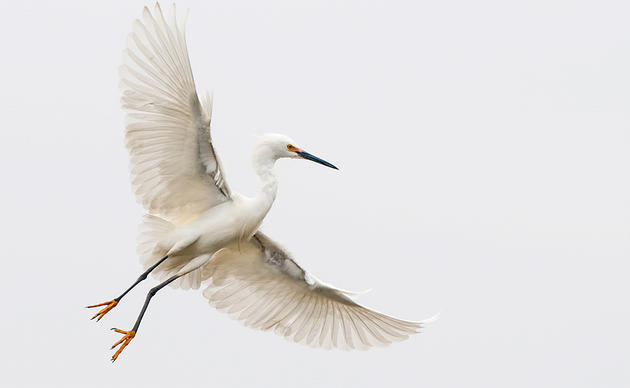 Subscribe to Our Newsletter
Subscribe to our newsletter for updates about Audubon Texas's conservation work, and news about our activities and local events.